Moonroof vs. Sunroof: How Do They Compare?

If you're like many San Antonio drivers, you may use the terms "moonroof" and "sunroof" interchangeably to describe the skyward window nestled in the roof of the car. Technically, this is incorrect; there's a difference between sunroof and moonroof systems. Learn more about how moonroof vs. sunroof windows compare, and which you'd like best on your new or Certified Pre-Owned Bentley!
What's the Difference Between a Sunroof and a Moonroof?
Here's a quick breakdown of moonroofs and sunroofs:
A sunroof is a panel comprised of glass or metal. It's installed in the roof of a vehicle and can be slid open or popped up to let fresh air and sunlight into the cabin.
A moonroof is a clear or lightly tinted glass panel. The panel slides between the roof and the headliner and can be popped open.
No matter which one you choose, you'll enjoy a lighter and more open feel inside the cabin as you cruise to the best fine dining in Austin, TX.
What is a Panoramic Roof?
There are many different styles of sunroofs and moonroofs, including:
Pop-up
Spoiler
Inbuilt
Top-mount
Solar
Removable
Electric
Electronic
One of the most sought-after is the panoramic roof. On luxury models, such as the Bentley Continental GT or Bentayga, these types of roofs are easier to acquire. Panoramic roofs feature multiple panels that are operable in fixed in place. Unlike standard sunroofs or moonroofs, they span almost the length of the roof and give both front and rear passengers the opportunity to enjoy fresh air and sunlight.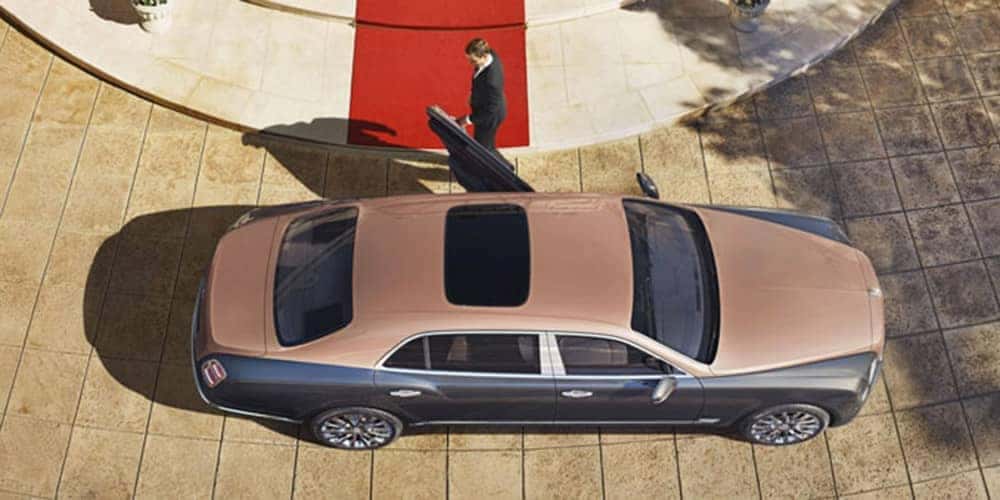 Which Bentley Vehicles Offer a Sunroof or Moonroof?
If a skyward view and fresh air are must-haves for your Dallas drives, you'll be pleased to learn that a sunroof or panoramic roof is available for all new Bentley models:
Find a New Bentley for Sale at Bentley of Austin!
Now that you know the difference between sunroof and moonroof systems, you're ready to start shopping for the vehicle you've always wanted. Are you ready to experience a Bentley from the driver's seat? Contact us at Bentley of Austin to schedule a test drive near Houston and Dallas. While you're here, be sure to ask about our new vehicle specials for opportunities to save on a new Bentley with a sunroof or panoramic roof.